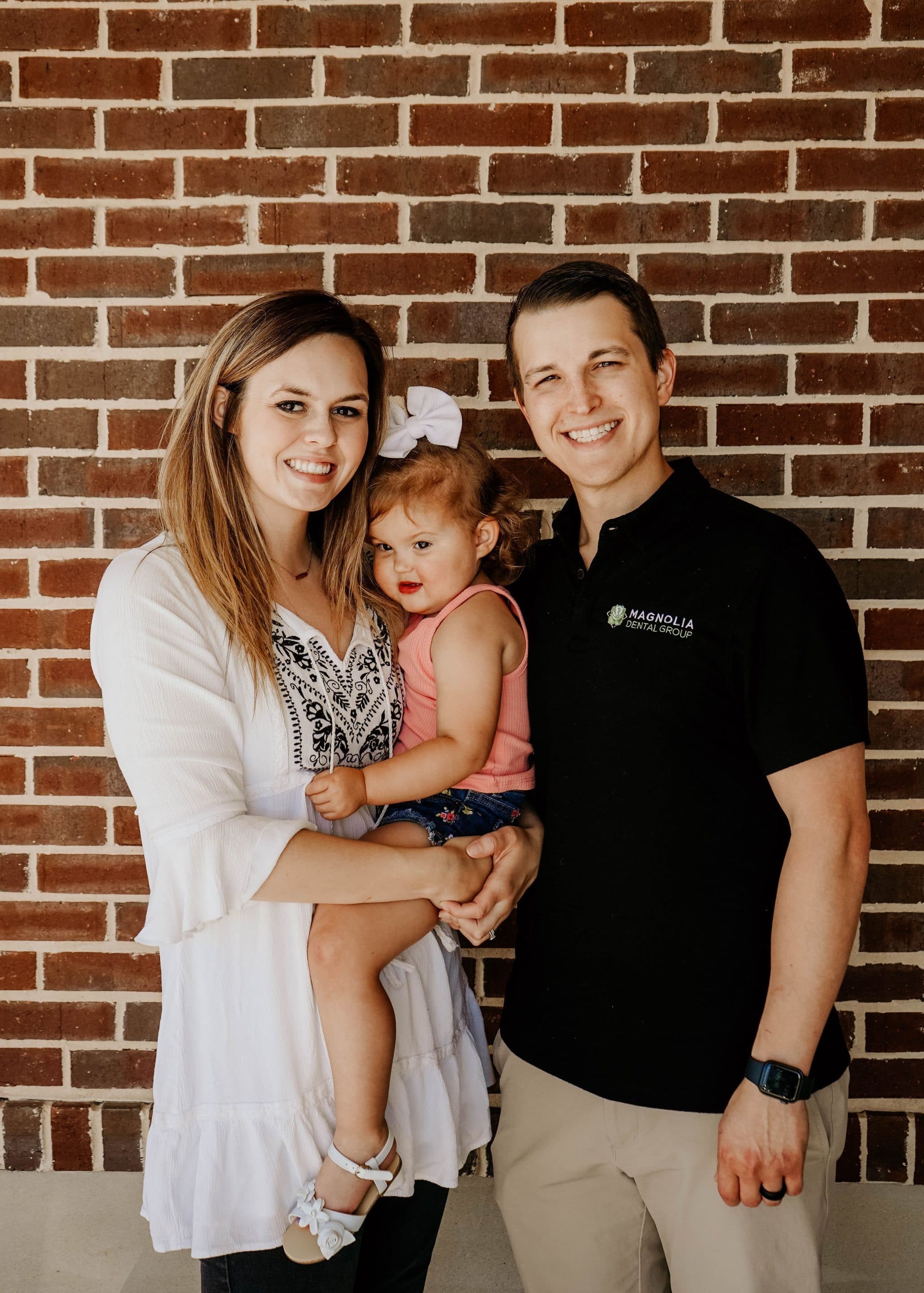 Merwin M. Scruggs, D.M.D
A family dentist dedicated to serving Murfreesboro.
Dr. Merwin Scruggs takes a highly personalized approach at Magnolia Dental Group because he believes that's what dentistry should be — personal. He's more than happy to educate his patients and talk through treatment options with them, but first and foremost, he wants to understand their individual needs. He knows that everyone has different goals and expectations when it comes to dental care, so getting on the same page is important. Dr. Scruggs wants to ensure that the healthy smiles he delivers are also happy, confident smiles.
"My favorite part of dentistry is talking with patients and understanding how their lives can be impacted by my profession. I love that I can build a lasting relationship with them and provide them with comfortable, lasting dental care," he says.
Dr. Scruggs is committed to providing quality dental care that's affordable. The treatments that he recommends are all aimed at helping patients achieve their goals, not overselling products and services. And as a family dentist in Murfreesboro, he believes that every family deserves top-rate dental care regardless of circumstance. That's why he regularly volunteers at the Interfaith Dental Clinic in Murfreesboro.
When Dr. Scruggs is not serving his patients or volunteering, he enjoys hiking, traveling, grilling, and spending time with his family.
It's Time To Branch Out
Find the dental home (and the beautiful smile) you deserve.
Education
Doctor of Dental Medicine, The University of Mississippi Medical Center School of Dentistry
Bachelor of Science in Biological Sciences, The University of Southern Mississippi
Associate of Arts, Southwest Mississippi Community College
Affiliations
American Dental Association
Academy of General Dentistry
Tennessee Dental Association