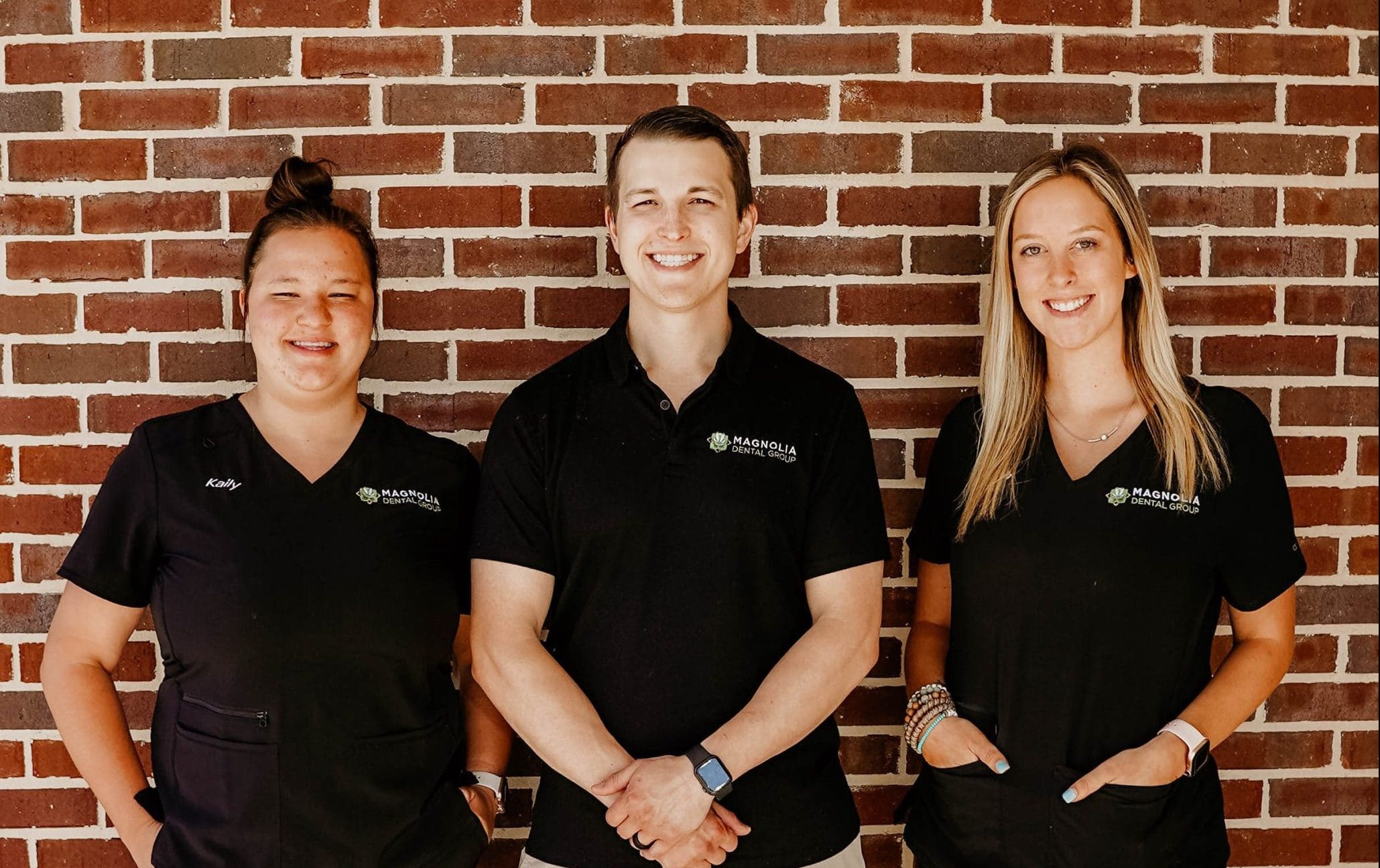 Modern Meets Inviting
At Magnolia Dental Group, we want everyone to feel comfortable from the moment they walk through the door.
Patients will appreciate the warm welcome from our dedicated team as they arrive at our dental office in Murfreesboro and will be impressed by the clean, modern atmosphere. Plus, enjoy extra perks like our beverage station, headphones, and TVs to help with relaxation during treatment.
Technology-driven Care
Our approach to utilizing advanced technology is grounded in enhancing the patient experience.
Brand new low-radiation X-ray units, imaging systems, and intra-oral photos are all used to provide patients with safe, efficient care. The best-in-class technology available at Magnolia Dental Group also helps our team diagnose dental problems and give patients a better understanding of their oral health. An Intra-Oral scanner is utilized to allow patients to have crowns or dentures made without the need for conventional impressions. The scanner can also be used to provide patients with Clear Aligner Therapy to straighten teeth as well as fabricate night guards.
It's Time To Branch Out
Find the dental home (and the beautiful smile) you deserve.
Are You A New Patient?
Patients of all ages are invited to make their first appointment today at our dental office in Murfreesboro, TN.
Before your visit, we can get you started in making Magnolia Dental Group your new dental home by gathering some details on your health history. We also want to understand any concerns you would like to discuss at your appointment. You can complete this step ahead of time, by completing our patient forms online.