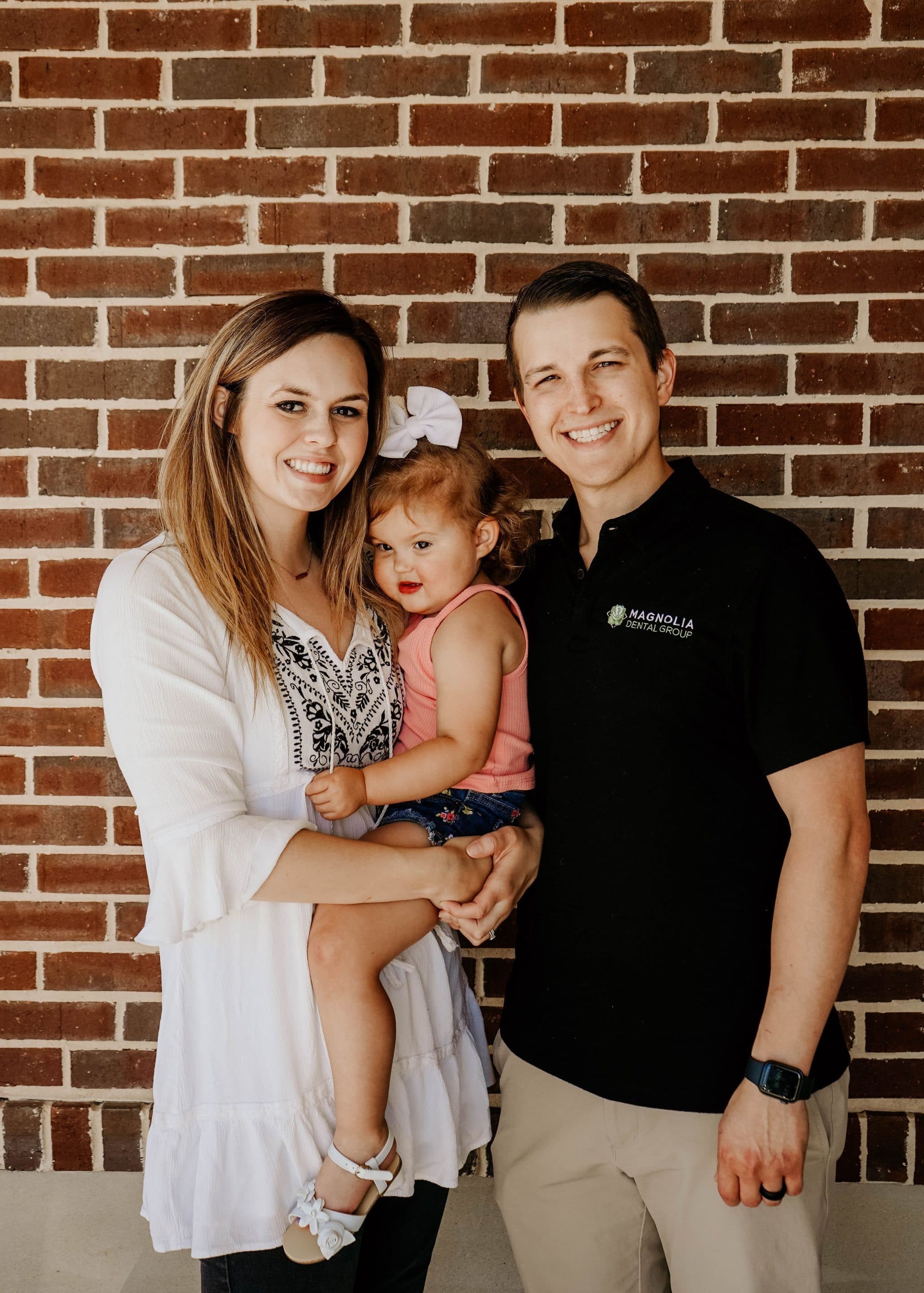 Merwin M. Scruggs, D.M.D
A family dentist dedicated to serving Murfreesboro.
Dr. Merwin Scruggs takes a highly personalized approach at Magnolia Dental Group because he believes that's what dentistry should be — personal. He's more than happy to educate his patients and talk through dental treatment options with them, but first and foremost, he wants to understand their individual needs. He knows that everyone has different goals and expectations when it comes to dental care, so getting on the same page is important. Dr. Scruggs wants to ensure that the healthy smiles he delivers are also happy, confident smiles.
"My favorite part of dentistry is talking with patients and understanding how their lives can be impacted by my profession. I love that I can build a lasting relationship with them and provide them with comfortable, lasting dental care," he says.
Dr. Scruggs is committed to providing quality dental care that's affordable. The treatments that he recommends are all aimed at helping patients achieve their goals, not overselling products and services. And as a family dentist in Murfreesboro, he believes that every family deserves top-rate dental care regardless of circumstance. That's why he regularly volunteers at the Interfaith Dental Clinic in Murfreesboro.
When Dr. Scruggs is not serving his patients or volunteering, he enjoys hiking, traveling, grilling, and spending time with his family.
It's Time To Branch Out
Find the dental home (and the beautiful smile) you deserve.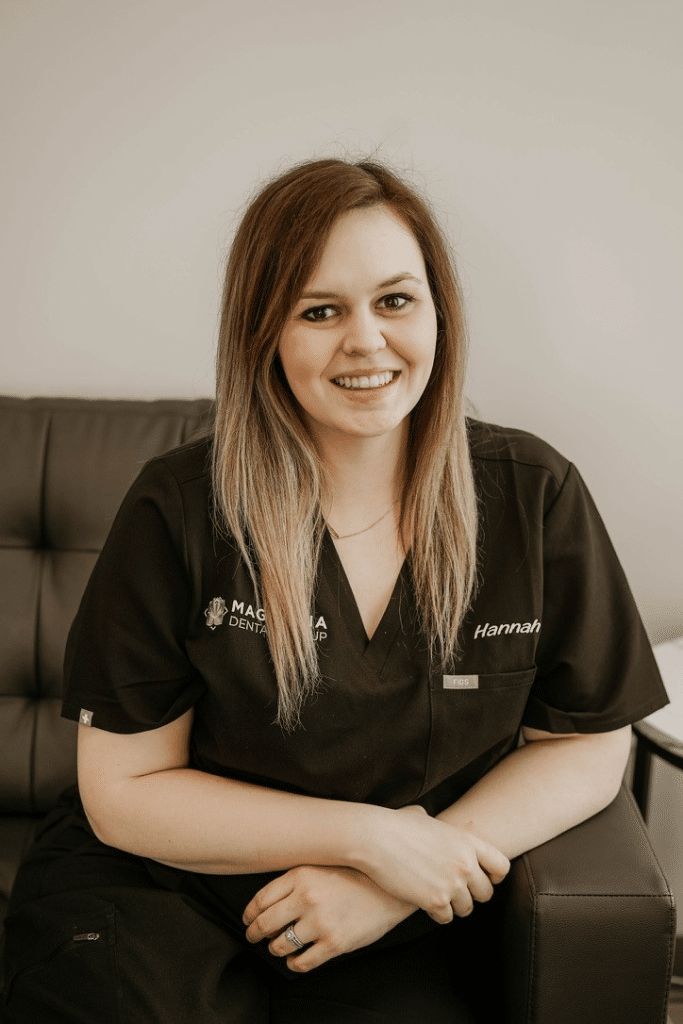 Hannah Scruggs, Receptionist
My name is Hannah Scruggs, I was born and raised in Tylertown, MS. I married Dr. Scruggs in 2016 and taught 2nd grade while he was in dental school. I started working at Magnolia Dental Group when it opened in 2022. Dr. Scruggs' and I have two daughters, McKenzie and Maddie, and a morkie named Zoey! My favorite part about my job is helping patients receive the dental care they need and deserve! 
Bree Gunn, Dental Assistant
Bree was born in Mt. Pleasant, TX, and raised in Warren County, TN. In December of 2018, she became a registered dental assistant and stayed home with her children for another two years before pursuing her career in the dental field. Bree has been assisting for over three years, and loves her role in the dental office; meeting new people and making a difference no matter how big or small. When Bree is not working at the office, she is making memories with her three little boys or reading books in her spare time.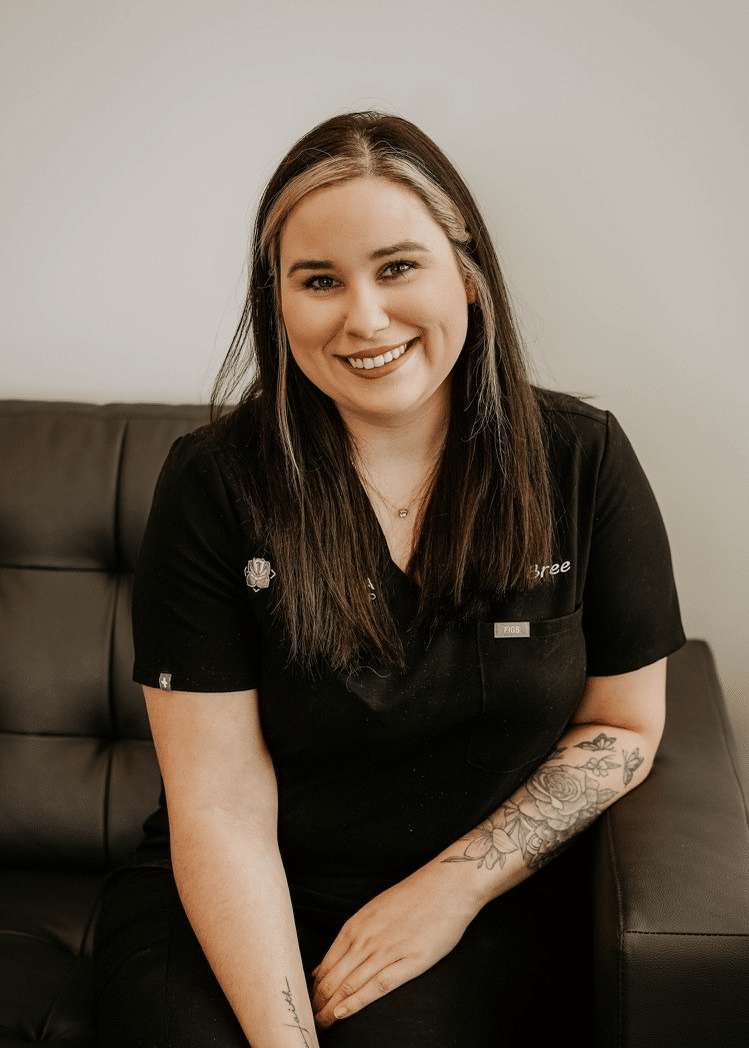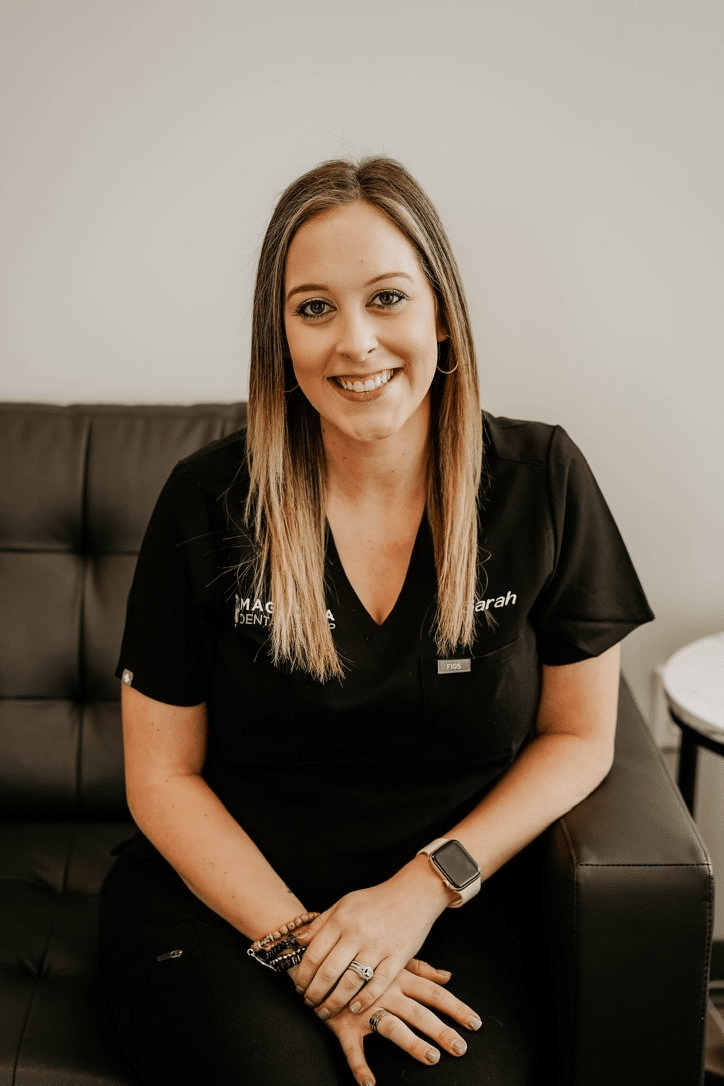 Sarah Fortner, Office Manager
Sarah was born and raised in Lascassas, Tennessee. She resides on her family farm with her Husband Jason, and their kiddos Reese and Wesley.  Sarah started her dental journey as a RDA in November 2017. After being an RDA for about 2 years she then developed an interest in being the treatment and hygiene coordinator. She enjoys patient relationships and building trust with patients throughout their time at the office. She developed a passion for Management and now you can find her around the front or back! 
She loves to spend time outside, around the farm, do event planning (she's also an event planner/coordinator on the side), and spend time with her family! What she loves about dentistry is that she gets to help and educate the patients from when they walk in the door until they leave. She has the knowledge to walk you through a detailed treatment plan, and to also explain insurance. Sarah has been with Magnolia Dental Group since it opened, and can't wait to see the growth of this office! 
Kaily McCall, Lead Dental Assistant
Kaily was born and raised in LaVergne, Tennessee. She attended the Dental Assistant School of Nashville in 2022 and has been working at Magnolia Dental Group since it opened. Kaily loves getting to know patients and building relationships with them. When she's not working, she enjoys spending time with her family and dogs, being outside, and traveling.