Explore Your Clear Aligner Options in Murfreesboro, TN
If you want straighter teeth, consider the benefits of clear aligners. At Magnolia Dental Group in Murfreesboro, Tennessee, we help patients reach their dental goals and maintain a healthy mouth. Crowding and spacing inside your mouth can cause issues with keeping teeth clean, and they can lead to more cavities, chipped teeth, and evenperiodontal disease. Clear aligners are a great way to get a healthy smile without having to wear metal brackets.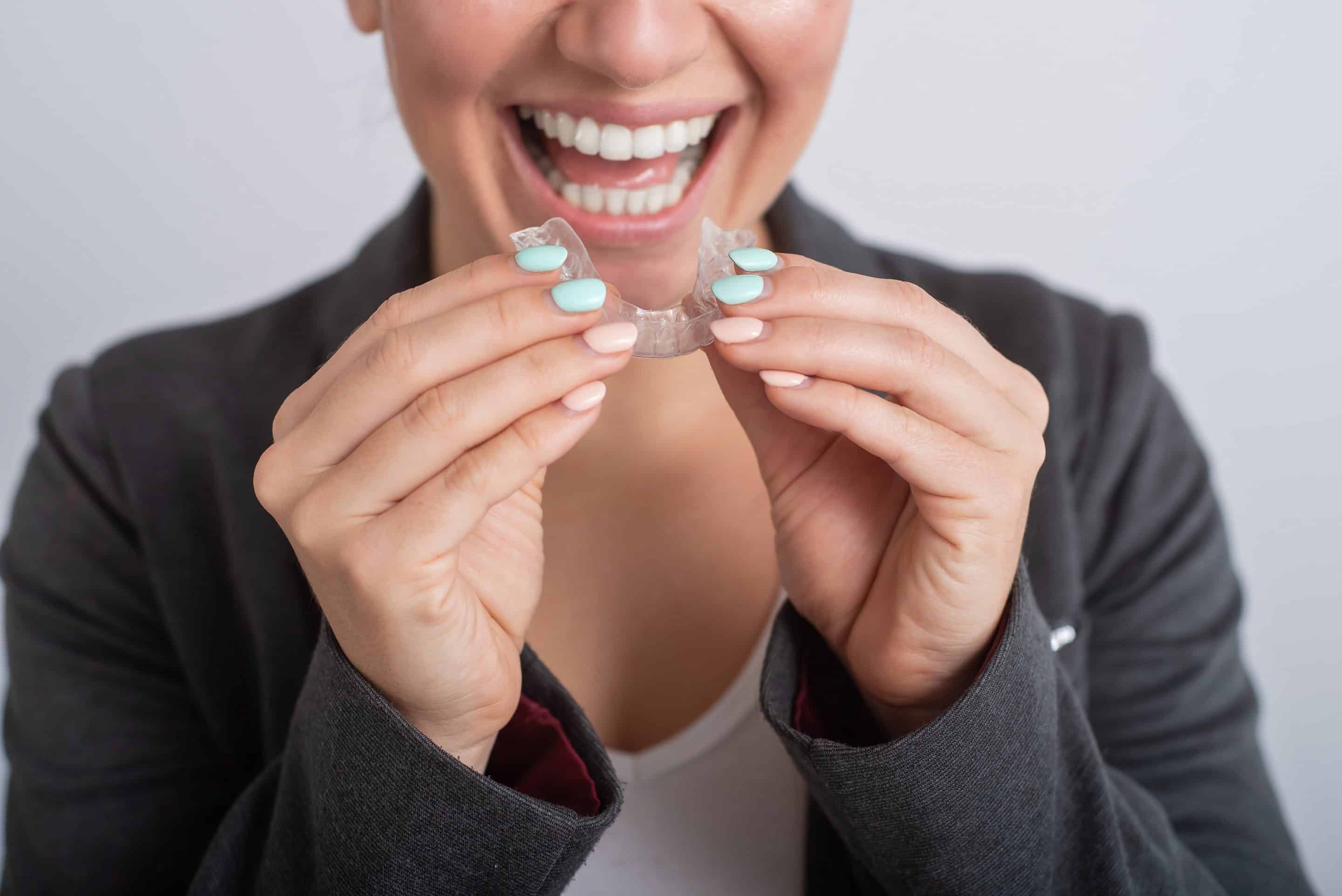 What Are Clear Aligners?
Clear aligners are plastic trays used to move teeth into a better position. They fit snugly over your teeth and are easy to take on and off. As the name suggests, they are clear, which makes them barely visible to anyone looking at you.
They work by applying pressure to your teeth slowly in order to move the teeth into correct alignment, much like metal brackets and wires do. The trays are created for your unique mouth, and you change them every one to two weeks to allow for adequate moving. You need to wear the aligner trays at least 22 hours a day to work properly. This is generally all the time except when you are eating or brushing your teeth. Depending on the case, it can take 6 months to 20 months to complete the treatment.
Clear aligners are very effective in most cases. Your dentist will determine if your teeth can be treated with aligners and then discuss any possible outcomes, including how long it will take, before treatment begins. 
It's Time To Branch Out
Find the dental home (and the beautiful smile) you deserve.
When Should You Get Clear Aligners?
Clear aligners are appropriate for children and adolescents who have all their permanent teeth in, and they are also appropriate for adults who desire a better-looking smile. You may be a good candidate for the clear aligner system if you have one of the following conditions:
crowned teeth

teeth with gaps between them

teeth with bite issues, such as overbite, underbite, and crossbite

misaligned teeth

chipped teeth due to mal-occlusion
While clear aligners are great for many cases, but some more severe conditions may require traditional metal braces.
Benefits of Using Teeth Aligners
If you are self-conscious about the way your teeth look, clear aligners offer the excellent benefit of being almost invisible. You can feel comfortable talking and smiling with clear aligners on your teeth.
They are also removable, which means you take them out to eat and drink. Unlike metal braces, using clear aligners does not limit the types of food you can eat. You also remove the trays when you brush and floss your teeth, making it easier to keep them clean and healthy. The trays themselves are simple to clean.
What Kind of Clear Orthodontic Aligners Are Offered at Magnolia Dental Group?
At our dental office, we use Dandy clear aligners. We use an intra-oral scanner to scan your teeth, and then the lab makes you a specific set of trays that fit perfectly and slowly move your teeth into the correct position. We believe precision and quality are important to ensure the best possible outcomes.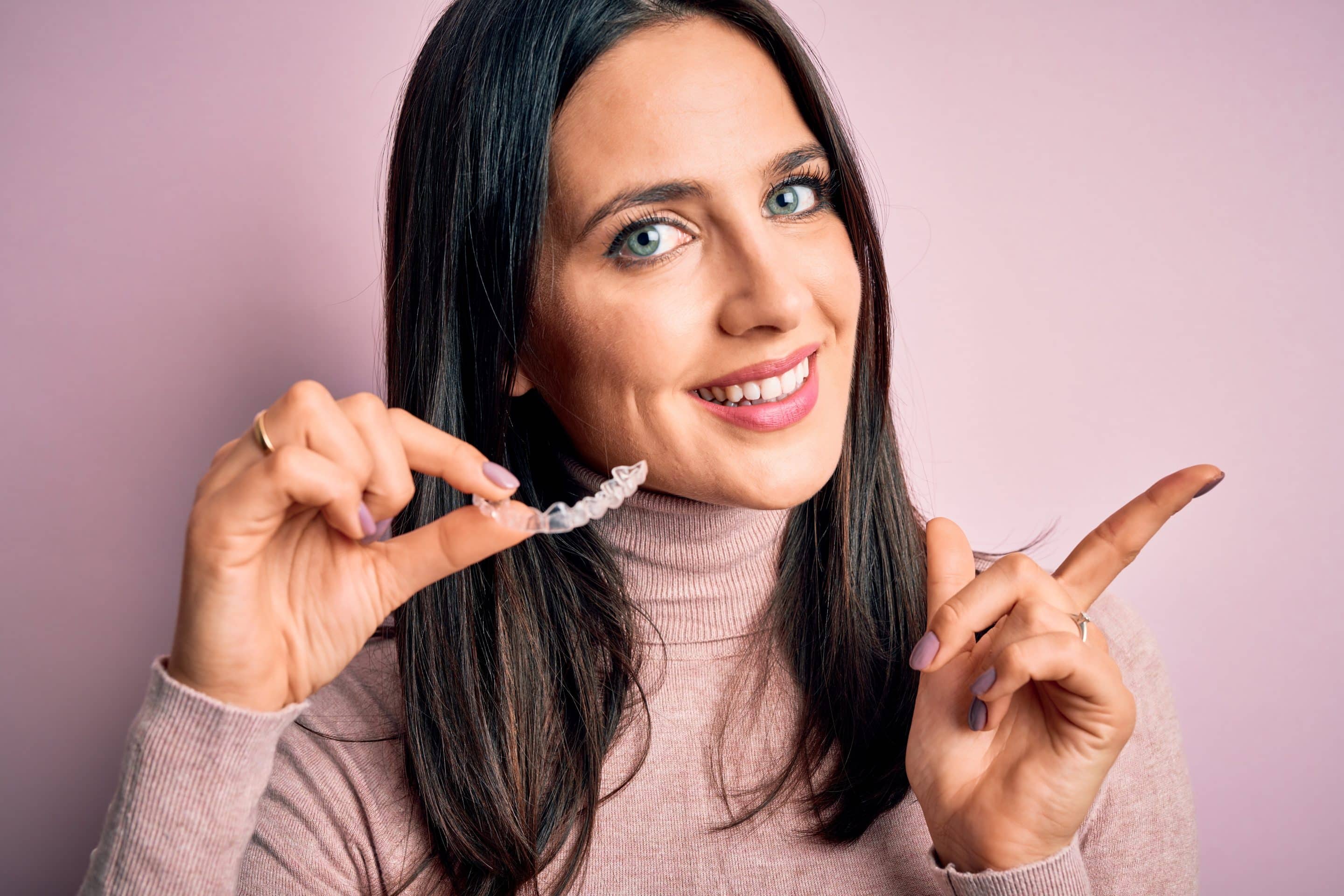 Come to Us for Your Teeth Aligner Needs
The dental professionals at Magnolia Dental Group in Murfreesboro, Tennessee, are detail-oriented and caring. We take the time to listen to your needs and concerns so that we can address the problems you want to be solved. When you come in to discuss clear aligner trays, the dentist will carefully examine your teeth and give you an honest answer about whether clear aligner trays are a good idea. If they are, then we will describe the treatment and the outcomes to you as specifically and accurately as we can before we start the process itself.
Contact us to book your consultation concerning clear aligner trays.